Rabbit brings an underground speakeasy to South Street
News
With a sexy 70s vibe, Rabbit offers high-end cocktail service underground.
---
"I always enjoy the excitement of a basement cocktail bar," says Chris Fetfatzes. "People want to dress up and feel sexy."
Since the beginning of 2020, Fetfatzes and his wife Heather Annechiarico have been transforming their little corner of 15th and South streets, the former home of the Cambridges. Join Wine Dive (their wine bar and bottle shop) and Sonny's Cocktail Joint (the adjoining casual bar that sadly closed a few weeks ago due to a fire), Rabbit – an intimate, dimly lit cocktail bar – is the final piece of the Hawthorne Restaurant Group jigsaw. The three bars are linked by nostalgia and expertise, but their identities are distinct.
"Sonny's is fast and loose, Rabbit is slow and correct," says Fetfatzes. Unlike his counterparts upstairs, Rabbit won't take orders at the bar. Guests are ushered downstairs through an amber-tinged hallway of eclectic art, and shown to their seats, where individual service takes center stage. The cocktails are explained and your order is taken. It's an old-fashioned level of hospitality that Fetfatzes said the bar scene lacked.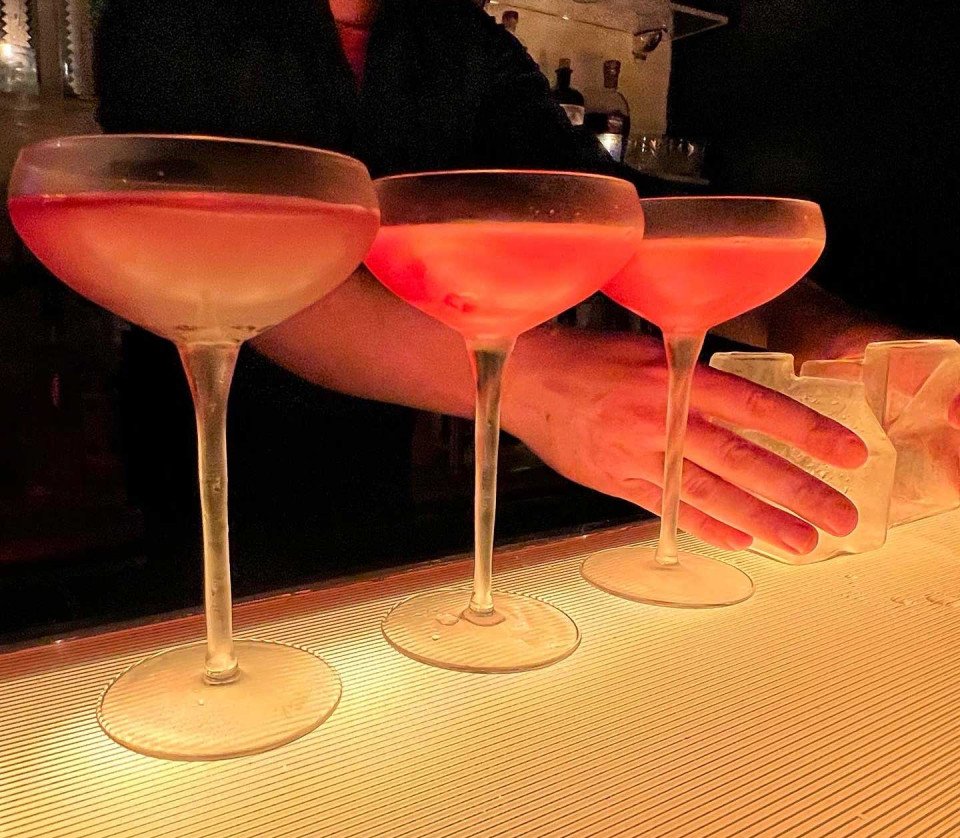 Another contrast between the two spots: unlike Sonny's Cocktail Joint, the Rabbit won't serve food — or beer, for that matter. For wine and beer, go upstairs and next door, but you can't take those purchases upstairs down the rabbit hole.
Here, the menu is tight and entirely focused on creative and top-of-the-range cocktails. Dirty Carrot is earthy and strong, infused with carrot tops and spice. Meanwhile, the Missing Persons (expertly served in a glass milk carton) sweetly evokes coquito with its blend of coconut-washed scotch, pan d'orgeat, oloroso and oat milk.
As for the vibes, the inspiration was both Studio 54, Morocco and the 70s. This mix results in a living room with mismatched luxury furniture, beaded curtains and chandelier accents, a trippy playlist (meticulously programmed by Fetfatzes, a self-proclaimed control freak) and surprises like a living snake on a coffee table whose downstairs neighbor is a crocodile.
Rabbit is located at 1508 South Street. The bar plans to open Friday, April 29 at 6 p.m. and will be open Thursday through Saturday—plus Monday for industry-wide—from 6 p.m. to 2 a.m.
---
---