Upcoming Coffee in Linden | Coeur d'Alene Press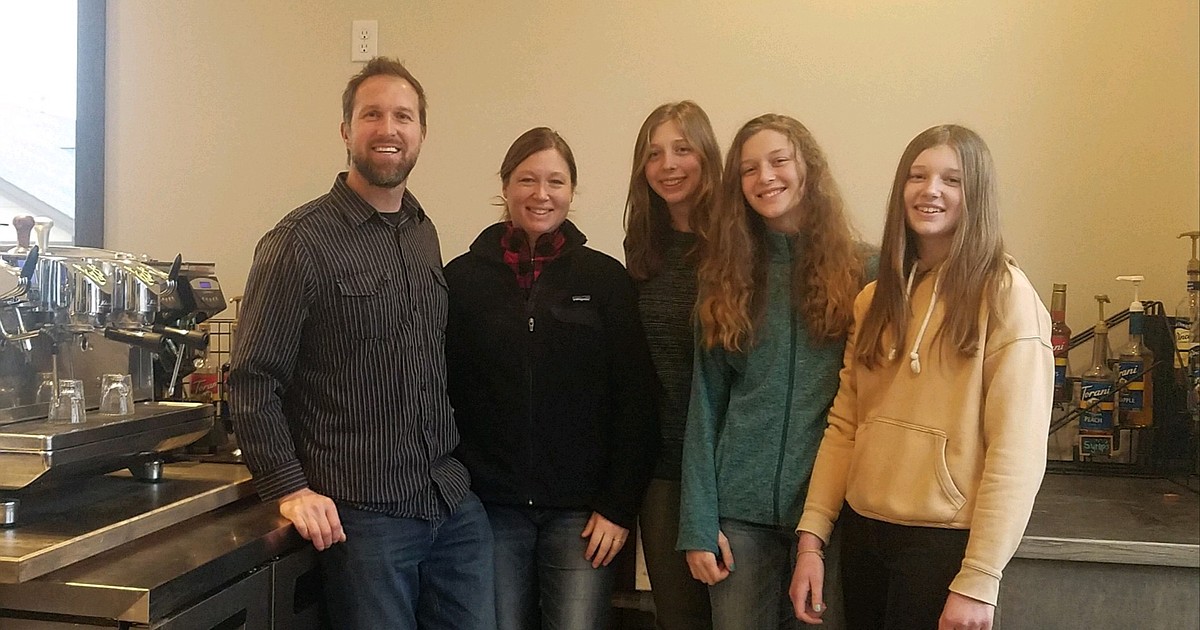 The drive-thru service for Linden Coffee Co. at 1502 N. Third St., off Linden Avenue, will open soon.
Owners Cameron and Hollie Napora offer coffees, Italian sodas, granita, breakfast sandwiches, and pastries from 6.30am to 2.30pm Monday through Saturday. The walk-in boutique will open at the end of January with a table and counter for 24 people and a terrace for 12 people.
The remainder of the Linden Lofts complex under construction includes three townhouses, two Airbnbs, a basement activity area, and garages. Check with Cameron at [email protected]
Best Life Coeur d'Alene opens downtown

A retail store for adventure, health, wellness, and exploration with clothing and merchandise for the whole family is Best Life Coeur d'Alene in Suite 105 at 524 E. Sherman Ave. Enter from the Sixth Street side.
Honoring service members, veterans and first responders, owners Michelle and Kyle Cooper also feature a small yoga studio, an extension of CDA Power Yoga in Riverstone.
The opening hours are from 10 a.m. to 6 p.m. on weekdays, from 10 a.m. to 7 p.m. on Saturday and from 11 a.m. to 5 p.m. on Sunday with variable hours according to the seasons. Telephone: 208-771-7271. Visit bestlifecda.com.
Lavender Sun at 14th St., Sherman Ave.

A unique retail store, Lavender Sun, is somewhat hidden away at 109 N. 14th St., behind Cd'A Cider Co. at 14th and Sherman.
Larissa Meeter and Austin Heleker offer personalized local jewelry, vintage clothing, plants, crystal gems, quirky books, personal care products, home decor and more.
Hours of operation are 11 a.m. to 5 p.m. Tuesday through Sunday or you can book a private shopping session. Call 208-704-5531. Check out lavandesuncda.com.
Paula's massage therapy is expanding

Now at 109 W. Kathleen Ave., Massage Therapy by Paula will move to Suite 215 in the Atrium Professional Building at 13403 Government Way in January. Paula Fox will be active in both locations until December.
In the field of fitness for over 25 years, she is a medical practitioner and myotherapist and advanced specialist in deep tissue and intraoral. The places also sell Beverly Nutrition for protein and supplements.
Times are by appointment from 10 a.m. to 5 p.m. on weekdays. Check out massagetherapybypaula.com.
Now the Tidbits

Golden Glo Coffee will soon open on Highway 41 and Nagel Lane.
Breaking Bread Bistro will be where Davis Donuts was at Fourth Street and Best Avenue.
Valley Roots is new at 1001 Spokane St., Post Falls.
A building permit for the old Shopko building called "Sportsman & Ski".
HDR Engineering has leased premises from Riverstone.
The Prairie Xpress gas station and convenience store will be located at the northwest corner of Prairie Avenue and Government Way.
A sign on Wayne Drive in Hayden reads "Future home of Blue Chip Chiropractic".
Northwest Specialty Hospital is expanding to 1551 E. Mullan Ave., Post Falls.
The Open Arms Real Choices Clinic will be relocating from 1800 Lincoln Way to 8056 N. Wayne Drive in Hayden.
Metro Express Car Wash is building a new large space in the northwest corner of Highway 41 and I-90.
Lone Mountain Farms & Brewery will have a new niche in the development of the Lancaster market at US 95 and Lancaster Road.
Consign Furniture has a "coming soon" sign southwest of the US 95-Lancaster Road intersection.
The Renew Aesthetics & IV Hydration Bar will be relocating from 515 Fourth St. to 1101 W. Ironwood Drive in January.
An express outdoor car wash is under construction in the 3400 block of Seltice Way in Post Falls.
Malvagio's restaurant will be where Santorini's was located in the Fairgrounds Center, next to Government Way.
The Rebel Junk Shoppe at 2424 N. Fourth St., will be expanded to become a street side location.
Bruchi Quick Service Restaurant is planned in a new building north of the corner of Highway 41 and Mullan Avenue.
The new Dairy Queen at 513 W. Hayden Ave., just west of US 95, will soon be opening.
The old Ugly Fish restaurant building will be a Berkshire Hathaway Realty in Riverstone.
Watch for the construction of the Vantage Point Brewery across from Michael D's Eatery on Coeur d'Alene Lake Drive.
Pedego electric bikes are coming to Riverstone.
Kaffee Meister will be at 9212 Government Way.
A Sweet Lou's restaurant, Dollar General store and Grease Monkey auto store will be at the crossroads in Athol.
The Gathered Restaurant is new on Spokane Street in Post Falls.
The Lucille building under construction at 2605 N. Fourth St. will feature five commercial suites from Northwest Construction Management, Align Yoga Studio, Refined Salon, Heirloom (wedding dresses) and Stylus Wine & Vinyl Bar.
The TownePlace Suites by Marriott will be built at the location of the Outback Steakhouse, at the southeast corner of I-90 and Northwest Boulevard.
Several steel storage buildings will be constructed at 3758 W. Hanley Ave., off Atlas Road, for Hern Ironworks.
New upcoming locations at Silver Lake Mall include Customs Laser Engraving, All Fired Up, Crime Scene Entertainment, and American Heritage.
A Sarah Hamilton FACE spot will be at 2120 Northwest Blvd.
A new commercial and residential building will be constructed at Government Way and Davidson Avenue.
Watch for major changes with the Spokane Street Burger Bunker and Bunker Bar in Post Falls.
The Garnet breakfast spot in the city center will move to the old Broken Egg building on Government Way.
A new gas station will be located in the northeast corner of Atlas in Seltice.
We have rumors of new Costcos in Hayden and State Line and of a Trader Joe's in Coeur d'Alene. We will see.
A large storage complex and a new headquarters for Steel Structures of America are under construction next to Highway 41.
The Den will be a new tavern at 761 N. Idaho St., Post Falls.
My Nails & Spa will be on Canfield Avenue.
The CD'A Corner Store adds kitchen and dining to the city center.
Takara restaurant will be in the city center.
Schmidty's Burgers will be at 1524 E. Sherman Ave.
Napa Auto & Truck is building a new location in Rathdrum.
Coeur d'Alene Nissan will have a major addition to its building off the US 95.
Watch for a new apartment building at 128 W. Neider Way, across from Safeway.
The Mountain Goat Lounge is under construction and is connected to the downtown Moose Lounge.
The Lake Coeur d'Alene Inn is under construction on Coeur d'Alene Lake Drive between Mullan Avenue and Michael D's Eatery.
Grammar: On Facebook you often see the '60s and' 70s, but the correct handwriting is that of the '60s and' 70s. And the Jeopardy TV show always writes ", instead of the good," means millions of viewers see .
Contact Nils Rosdahl at [email protected]